What made you want to start Maison?
I was making wooden signs because I loved them. I was trying to see if that would be a good business to sustain me and I was so bummed by the lack of stencils in styles that I wanted. I decided the only way to find the stencils I wanted was to make them myself. When I started Maison, no one did French stencils. Now the marketplace is flooded and sometimes I stop and look around and am amazed. We constantly reinvent ourselves to stay ahead of the curve.
What's your favorite style of art?
My favorite artist is Gustav Klimt. I go between French Farmhouse and French Renaissance, I'm totally eclectic. If I like something, I like it. I don't follow any rules. I've dumpster dived and boutique shopped.
What's your favorite thing you do for Maison?
I love designing stencils. I also love meeting our colleagues and customers. Because we're an online business, our customers are all over the map. We went to IDAL (the Decorative Artisan's Conference) in Texas last year and it was amazing to meet all these people we talk to on-line in person.
What are your favorite bands?
I love Steely Dan. I love Tori Amos. Thanks to my daughter, I like Marina and the Diamonds now. Neil Diamond. Bob Marley. Bruno Mars. Ed Sheeran. Pink. I'm kind of all over the map. I was a total 80s hair band girl.
What inspires you?
In terms of entrepreneurial spirit, I really look up to both Annie Sloan and Marian aka Miss Mustard Seed. I derive inspiration from anything really. It could be staging in a window, it could be a magazine. It could even be the way people color their hair and suddenly, I want to design to that color. But mostly, everything comes back to a classic European style. I feel that when it comes to color and form, I would get lost in the best way in France and come back with the most amazing ideas.
What are your favorite colors?
My favorite colors are red and retro turquoise. I also love navy blue. My car, my purse, my shoes, all navy.
What's the worst job you've ever had?
Oh God. So many. My first job ever was cleaning bisque ceramics. We had to wet sand them. They were these little tiny swans for ceramic shops. You'd put Jordan almonds in the center of the swans for weddings. What a weird memory!
I also did pastry chef work for Club Med. That's the hardest I've ever worked. You never stop working. It was incredibly hot and humid, I worked in Florida and the Bahamas. You'd cook for 1500 people at a time. I was too old for that environment at 25 years of age, lol.
What are your interests outside of stenciling?
My daughter. I love to see live music. I want to learn to play the piano, that's a passion of mine. I'm trying to learn to crochet. Redoing furniture. Spending time with my family, (Lisa's kids, our Mom and Dad). Losing my self at a slot machine, lol! Going places that are colder than Valencia, California. We're not hot weather people. I live for shopping for myself and my family.
What is something you think your customers don't realize about your company?
We're not Wal-Mart. We do not have a factory. Everything is produced on demand in the United States. I think people get the impression that we're a large company, but in all actuality, we're a boutique company that works really, really hard. Bespoke might as well be our middle name.
You could be buying something I created last night. We're the designers and the production managers. So there's no lead time where the designers pitch the product and then it gets produced in China. The workflow is as simple as:
And it's the most gratifying feeling in the world when you design something new and someone buys it.
What's your favorite meal?
It's really hard for me to pick my favorite meal because I used to chef. I do love chicken piccata. I love good Thai food. Thank God, we have an amazing Thai restaurant here in Valencia. I love Indian food as well.
If you weren't running your own company, what do you think you'd be doing?
If I didn't have to work at all, I'd love to be a buyer in Europe. That's the dream! But truly, there is nothing else I'd rather be doing and I can't imagine myself doing anything else.
How have stencils changed since you've been using them?
When I started buying stencils, primitive was hot. So lots of crows, barn stars, checkerboard, that sort of thing. It's not my niche at all.
Mind you, I'm not talking about wall stencil manufacturers like Royal and Cutting Edge, I always look at that branch of stenciling differently. We have the utmost respect for those guys. But in terms of craft stencils, The Stencil Library in the UK was really the only other company who had a nice, unique selection of product. We love her.
Stencils just weren't as readily available. You would walk into Michaels and there would be one alphabet set. Things have changed tremendously in the decade or so that I've been doing this.
Did you ever think we would end up working together because we're 14 years apart?
Yeah, 14 years is a big gap. We didn't really grow up together. Laura was always my grown-up sister who was off doing amazing things like being a chef (that was a whole 'nother life of hers). We really reconnected on an adult level when she started Maison and blogging started becoming so popular. She was so busy with production work, she asked me to come on board and manage some of the social media aspects of the business. From there she just started throwing other hats at me to wear and somehow it's all worked. I never thought we'd work together but I can't imagine doing anything else at this point. Our mom and dad love the business.
What's the worst job you've ever had?
I got out of college with a degree in Art History. Classical and Medieval art. I absolutely loved it. I was warned by my mom and dad that finding a job would be rough, but I truly did not realize how difficult it would be. I ended up living in Tucson for a few years after graduating and I worked in technical support for a nationwide Internet Service Provider. I'd tell you the name, but I'm pretty sure I signed a few NDAs along the way. It was soul-crushing.
I had to read off a script, and even when I knew the solution to a customer's problem, if it wasn't in the script, I couldn't offer it as a solution. The focus was on reducing call-time, not customer satisfaction. Eventually, the call-center was closed and moved overseas. It was a blessing in disguise.
What are your interests outside of stenciling?
I love football. I got into it because my husband loves it, and now I am way more invested than he is. The offseason kills me, lol.
What's one product you can't live without?
My phone, most definitely. Pretty much from the moment I wake up, I use it to do everything from check on work email, stream music. I run with it, take photos with it, stay up to date on critically important stuff like cute videos of cats. You know what I mean, right?
I do have a hard and fast rule that I don't take my phone with me when I go to the master bedroom so I can divorce myself from work for the evening. Which is a nice segue into the next question, by the way.
What does a typical work day look like for you and Laura?
I wake up pretty early due to my small human alarm clocks (ages 4 and 6). Laura is a total night owl. When I wake up in the morning, I usually have a barrage of text messages from Laura referencing ideas we're working on or where she's at with orders. I'll check the time stamps and they'll be from like 2 AM, lol. So I work on all that stuff in the AM, as well as anything else that's come in. I work from home, so in between work I'm taking kids to school, making lunch for everyone, typical mom stuff. My husband also works from home, so it's a full house all the time. Good thing we really love each other!!! I'm pretty wiped by the time my kids' bedtime rolls around. So we have a golden period of around 12-7 where Laura and I are both working and we can convene. We try to get together in person a couple times a week and hash more complex things out in person. It's not weird if it works, right?
What's your favorite genre of music?
I like indie rock. Stuff like Ted Leo, Frightened Rabbit, Bon Iver, Sufjan Stevens.
What's your favorite style of art?
Obviously, I love Classical and Medieval, but I dig on a lot of different styles of art. Not that I do anything remotely like this at work, but I really love the style of Alain Grée and Mary Blair. I guarantee you've seen derivates of this all over packaging and print media in the past couple years. It's come back in a big way.
Alain Grée did childrens' books in the 60s and 70s.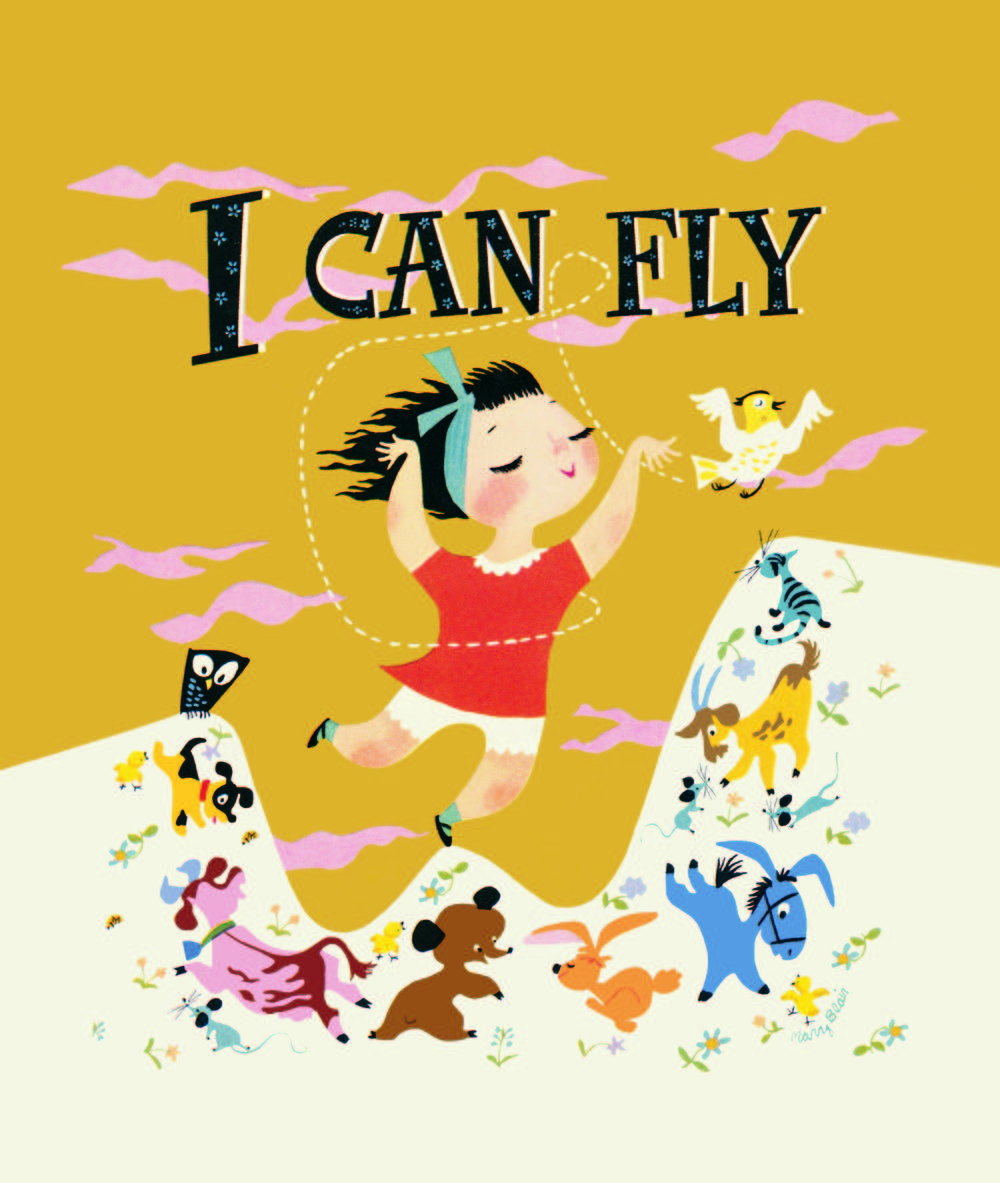 And Mary Blair would be immediately recognizable to most Disney fans as one of the designers of the It's a Small World ride at Disneyland.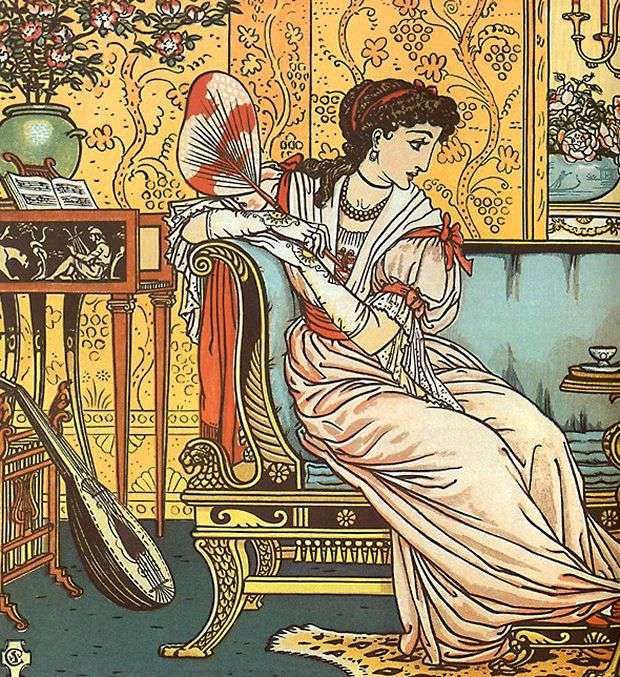 Walter Crane is also a huge inspiration. Absolutely incredible illustrator.
What's your favorite meal?
There is this gastropub near where we live in Newhall called the Newhall Refinery. They have a burger with havarti cheese and a bacon onion confit on top. It's a religious experience.
What's your favorite thing you do for Maison?
I love designing stencils. We have a few interior designers for whom we do continual custom work. This stuff never hits our larger inventory, which can be a shame, but it's so fun to design these intricate, unique stencils and know that they are going into some gorgeous home one day.
I love working with our customers as well. When you order, maybe you think there is some CMS system that's handling your order and processing it, but that's not the case. It's two real people and if you order frequently, we totally remember your name and are excited you like the product!
Our wholesale stockists are also amazing. It's so incredible to see how they workshop our product. It's been wonderful developing a rapport with them over the years as our wholesale business has grown by leaps and bounds.